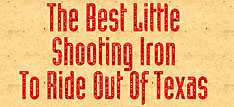 Please take a look at our catalog and then feel free to browse the pages of our site.
Be sure to accessorize with American Derringer, and don't forget our many special limited editions, as well as our exclusive line of Lady Derringer personal accessories. We appreciate your visit, and hope to see you around here often. If you are in the Waco area, please stop by the Derringer Store at 127 North Lacy Drive. If you can't make it to Waco, you can order right from our web site. Be sure to look at all of the pages...you never know where Lady Derringer will show up with today's message!

American Derringer has just added two new features to our Single-Action Models. Click here to see more on these new features and how to upgrade your American Derringer.
Please take a minute to look over our firearms safety pages, including one about children and firearms safety. Click here for a look.
Please note that firearms cannot be be sold directly to other than Texas residents who meet the qualifications of Texas and Federal law. If you are looking for a specific American Derringer and cannot find it in your area, please give is a call at 254-799-9111, and we will locate a dealer near you.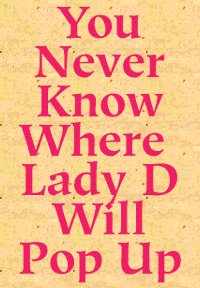 Can you find at least a half-dozen of these messages? They're on the site, and always changing, so be on the lookout!